CONTACTS: Monica Hayes Toni Moore
Outreach Director Coordinating Teacher
Education in Action Treetops School International Charter School
817-562-4957 817- 283-1771
mhayes@educationinaction.org tonimoore@treetops.org
Treetops School International fourth graders travel to Austin on
an Education in Action Discover Texas Field Trip
Fourth graders from Treetops School International Charter School traveled to Austin on an Education in Action Discover Texas Field Trip April 4, 2019 to experience what they are learning in fourth grade Texas History. Students visited the Texas State Capitol and the Bullock Texas State History Museum.
During the charter bus ride to Austin, students discussed why Texans are so proud of their unique heritage and participated in activities and games in preparation for their visit. In Austin the students visited the Texas State Capitol where their legislators, The Honorable Kelly Hancock, State Senator, District 9 and The Honorable Jonathan Stickland, State Representative, District 92, have their office. Students saw first-hand where Texas laws are made as they toured the State Capitol including the Senate and House of Representatives chambers. At the Bullock Texas State History Museum students explored exhibits about Texas's earliest inhabitants, the Texas Revolution, and events that created our Lone Star identity. The students' visit to the museum concluded at the multi-sensory Texas Spirit Theater with the Star of Destiny where they saw and experienced the history of our great state including a gusher exploding from an East Texas oil derrick and the takeoff of Saturn V as seen from Mission Control at the Lyndon B. Johnson Space Center in Houston.
"Education in Action's Discover Texas Field Trips are based on the understanding that the most effective way for students to learn is through experience," stated Lacey Phillips, Discover Texas Field Trips Director. "Student activities during the Discover Texas Field Trip to Austin reinforce and supplement fourth grade Texas Essential Knowledge and Skills (TEKS) learning objectives with a focus on why Texans are so proud of their unique heritage."
Education in Action's Discover Texas Field Trips make it easy for teachers to take their 3rd, 4th, or 5th grade classrooms on organized, fun, and educational site-based learning experiences. Discover Texas Field Trip staff members handle all details, including round-trip charter bus transportation, reservations, and TEKS-based program curriculum, so participating teachers can focus on their students and making connections between the experience and what students are learning in the classroom.
In addition to Discover Texas Field Trips to Abilene, Austin, San Antonio, Waco/Georgetown, Dallas, and Fort Worth, Education in Action also offers summer Lone Star Leadership Academy camps for outstanding 4th-8th graders. During the weeklong, overnight camps, participants experience significant Texas sites in Dallas/Fort Worth, Austin/San Antonio, or Houston/Galveston with Texas educators and a focus on leadership.
Discover Texas Field Trips are presented by Education in Action, a 501(c)(3) non-profit organization dedicated to fostering educated and involved young people. For more information about Education in Action visit www.educationinaction.org and www.facebook.com/educationinaction.
NOW ENROLLING FOR 2019-2020
We have a new feature with our website called NotifyMe. NotifyMe allows us to get important information out to you via emails.
Please follow the steps to the right --->
Select the Groups you wish to receive information about. Recommended - District Info and School Closings.
Thanks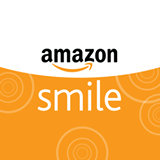 Have you ever heard of Amazon Smile? Read this info and help support our school whenever you make qualifying Amazon purchases! ***Remember that Treetops School and Mid Cities Learning Center are the same entity***
AmazonSmile is a website operated by Amazon that lets customers enjoy the same wide selection of products, low prices, and convenient shopping features as on Amazon.com. The difference is that when customers shop on AmazonSmile (smile.amazon.com), the AmazonSmile Foundation will donate 0.5% of the price of eligible purchases to the charitable organizations selected by customers.
Link: https://smile.amazon.com/ch/75-1336797


Swim Team Tryouts for 2019 - 2020

2019-2020 Swim Team tryouts for 5th thru 12th grades, TBD.

Swim Team Tryouts
Requirements:
(For Swim Team)

*Every kid must swim 25 yards unassisted in (freestyle) NOTE: This is not a learn-to-swim program. This is a competitive program*

*Must already be a member of a swim team or have previous swim experience.
*Students must be proficient in swimming.
When?
Where? Tryouts and practice will take place at:
TCC NE Campus828
Harwood Road
Hurst, TX 76054
NOTE: The pool is located directly across from the tennis courts, inside the PE/Physical Education building. To access the pool, you must go through the locker rooms.
Voted Top in Forth Worth Non Profits!